Fabric Softener - Green Rhino
Please note that due to high volumes couriers are taking longer than usual to deliver.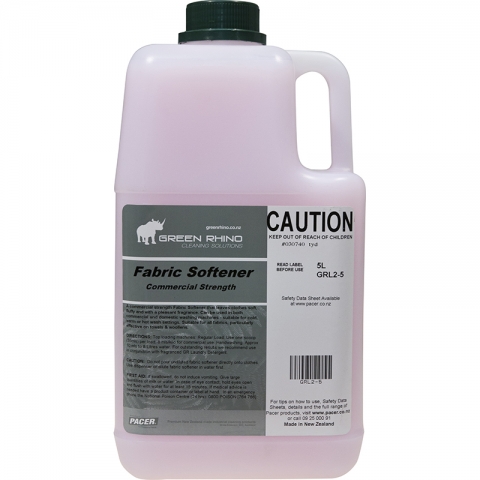 A commercial strength Fabric Softener that leaves clothes, linen and other fabrics feeling soft & fluffy. A concentrated formula means just add a little to your wash for soft clothes with a clean fresh fragrance.

SUGGESTED DOSAGE RATES:
Top loading machines:
Regular load: 35mls per load.
8 mls/kilo for commercial use.

Handwashing: Approx 10 mls per 8 ltrs of water.

For outstanding results we recommend use in conjunction with fragranced Green Rhino Laundry Detergent (GRL1).

CAUTION : Do not pour undiluted Fabric Softener directly on to clothes. Use dispenser or dilute fabric softener in water first.

Appearance: pink liquid
Sandalwood fragrance

5Litres $20.25
20Litres $75.00
Contact Details
Request More Information
Details of the product above will be automatically included with your enquiry.