Insinc Products
Insinc Products is a family owned business operating in Red Beach, on the beautiful Hibiscus Coast, Auckland.
Our History
Alcohol has been used as the base for many hand sanitising products for many years. If you suffer from dry hands, ezcema or dermititis you will know that this is exacerbated by the drying effect of the alcohol so we looked around to see if we could find something without alcohol in it.
We found quite a good product in America, but felt we could improve on it. At the same time, public awareness of the need to use hand sanitisers was increasing. Sales of hand sanitisers into the work place and home were also on the rise. We decided to create our own brand which is made here in New Zealand - D-Germ was born!
A natural progression from selling D-Germ Hand Sanitiser and D-Germ Hand Sanitiser/Soap combination was to enhance our service by offering a full range of cleaning, hygiene and food packaging supplies.
We are passionate about looking after our environment and specialise in eco-friendly products because we firmly believe that every little thing we do makes a difference. Cleaning the world without killing it sounds good to us.
We weren't prepared to compromise on quality so took the time to find products that exceed our customers needs while not costing the earth.
We believe we offer the largest variety of commercial grade environmentally conscious products on the New Zealand market.
Personal service

Being a family owned business, personal service is a top priority for us, so if you have any questions about the products we offer please call us on 0508 467 462.
We look forward to hearing from you.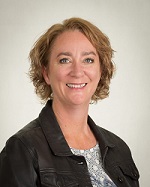 Stephanie Lowe
Managing Director