500ml & 750ml Octa Base PET Lid - Clear - BioPak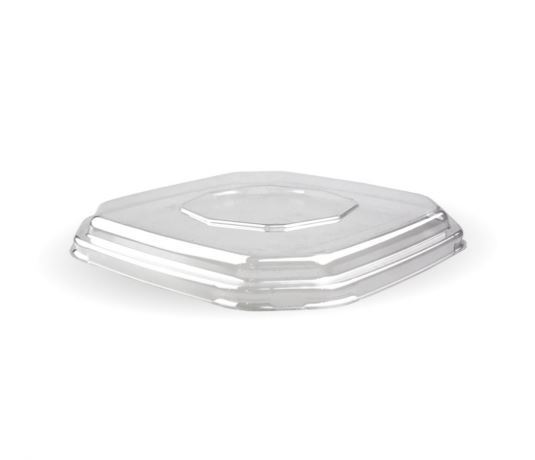 Our 500 & 750ml Octa PET clear lids are great for packaging cold food. They are not compatible with hot foods, microwave or oven heating. These lids are accepted in the plastic recycling.

Diameter top: 183x183mm
Product size: 183mm L x 183mm W x 21mm H
Carton size: 45cm L x 38cm W x 38.5cm H
Carton total weight: 6.9kg
Pieces per carton: 400 (Pieces per sleeve: 50)

- Matching lids are available in PET, PP or PLA (made from Ingeo' - a bioplastic made from plants not oil, that is certified industrially compostable to Australian AS4736 and European EN13432 standards.)
- The octa takeaway design offers a 8 point lock that makes the PET lids a lot more secure than most takeaway containers.
Eco-Friendly