Heavy Duty Catering Foil Roll 440x150m - Emperor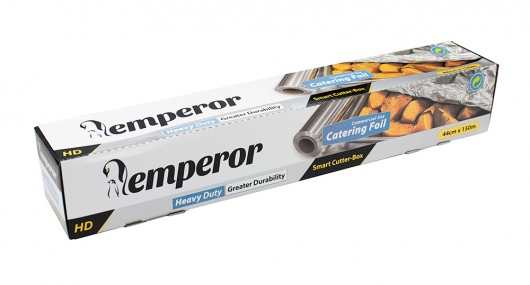 Uses: Emperor aluminum foil is a high-quality product, designed to provide a higher resistance to punctures and tears. This makes it great for covering and transporting larger surface pans and trays, as well as covering and lining hot cooking surfaces. Packaged in a convenient cutter-box dispenser, you can quickly and easily pull out the desired amount of foil and tear off by gently pulling down across the teeth of the blade (making daily prep and clean-up a breeze). Aluminium foil can also be recycled if cleaned prior to disposal. Ideal for more delicate catering requirements and general kitchen applications. Lower thickness and greater flexibility. High puncture and tear-resistance. Oven safe. Line baking sheets and ovens, cover grills and grill grates. Convenient cutter-box design for easy use.

Size (mm unless shown different)
440W x 150000L

Carton of 6 Rolls.
Recyclable