Instagloss Polymer Floor Dressing 20L - Qualchem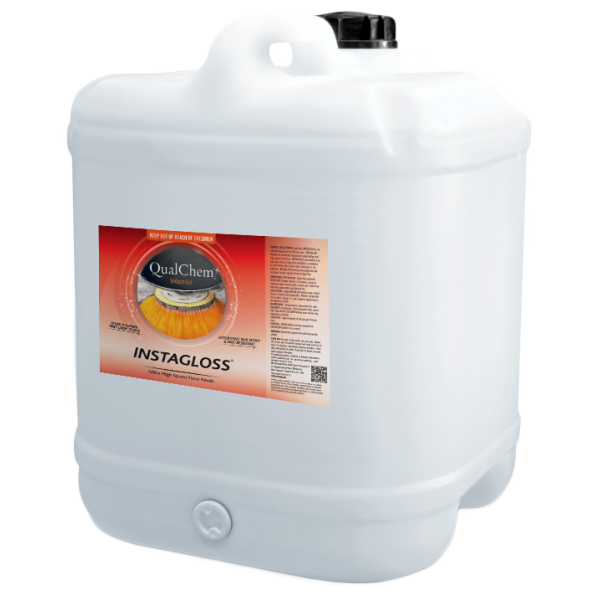 INSTAGLOSS 20L is a white liquid U.H.S polymer floor dressing.

PRODUCT FEATURES

Gives a superb 'wet look' gloss.
Extremely responsive to U.H.S burnishing.
Durable - no need for frequent recoating.
Detergent, slip, scuff and dirt resistant.
APPLICATIONS

INSTAGLOSS is suitable for vinyl, plastic tiles and all sealed floors.

DIRECTIONS

Strip the floor of all old finish using QUALCHEM INSTASTRIP. Rinse floor well with water and allow to dry thoroughly. Buff floor and dust mop.
Using a lint free rayon mop or applicator, apply 1-2 even coats of QUALCHEM INSTASEAL .
Allow to dry between coats. Apply 3-5 coats of INSTAGLOSS evenly allowing 30 minutes + drying time between coats.
MAINTENANCE

Damp mop or autoscrub floor with QUALCHEM INSTABUFF as required. Dry burnish the floor with an U.H.S pad a 900-2500rpm daily or every second day depending on traffic.
Regular