Super O Hard Surface Cleaner 20L - Qualchem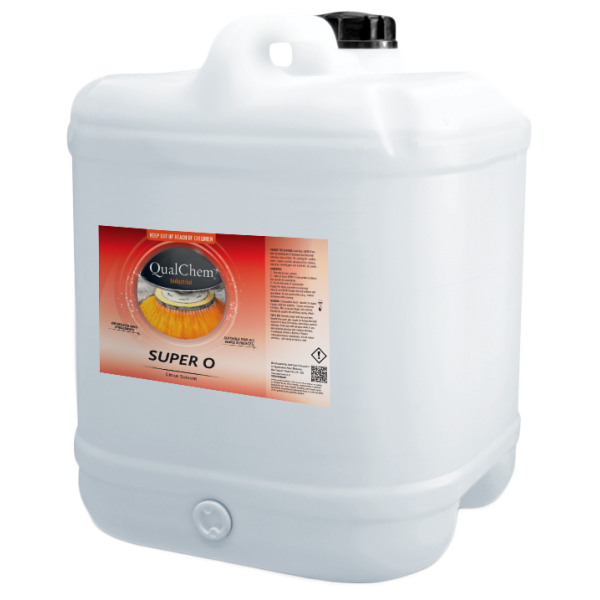 SUPER O 20L is a clear pale orange, hard surface cleaner formulated with D'Limonene.

PRODUCT FEATURES

Penetrates effectively
Rinses freely
Biodegradable
Dissolves and emulsifies.
Suitable for all hard surfaces.
APPLICATIONS

SUPER O is effective for removing soap residues, fat, cooking oils, candles, waxes, crayons, lipstick, permanent inks, sticking tape glue, chewing gum and foodstuffs, oil, grease etc.

DIRECTIONS

Use only on cool surfaces.
Spray or brush SUPER O onto surface and allow a few minutes for penetration.
Flush with water (if appropriate)
Repeat the above procedure as necessary.
Store and use SUPER O away from hot surfaces and open flame. Do not smoke when using.
Regular