Ultra Kleen Ready to Use Spray Cleaner 20L - Qualchem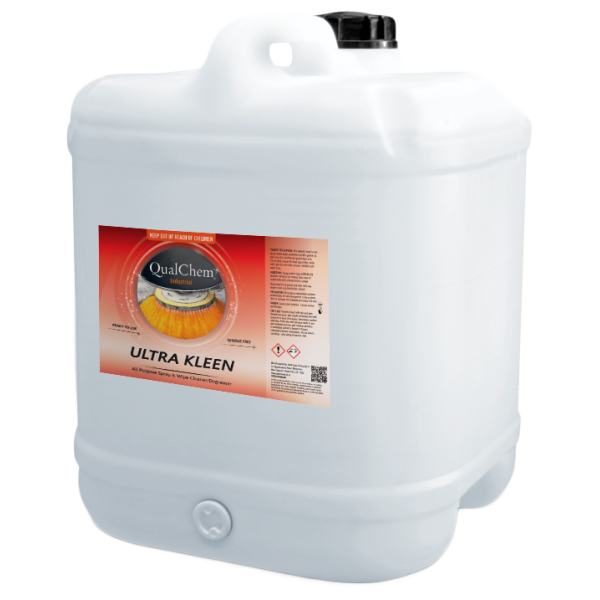 ULTRA KLEEN is a powerful ready-to-use spray cleaner that easily penetrates and lifts grease, oil, wax, clay soils, nicotine and protein type soils. It is an ideal cleaner for dried bug residue, white walls, plastics and vinyl surfaces, seatbelts and much more.

DIRECTIONS:

Spray, bush or wipe ULTRA KLEEN onto the surface to be cleaned, then wipe off immediately with a damp cloth or sponge.
Heavy deposits of grease and other soils may require some agitation before removal.
PRECAUTIONS:

Rinse glass and painted surfaces immediately.
Do not allow product to dry on glass.
Test all surfaces for suitability and colour fastness.
DANGER: Causes skin irritation. Causes serious eye damage.

FIRST AID: Prevent contact with skin and eyes. Should this occur, eyes should be flushed well with water for at least 15 minutes, then obtain medical attention. Flush skin with plenty of water. If any skin irritation persists seek medical attention.
If swallowed contact a Doctor or Poisons Information Centre immediately. Do not induce vomiting - give plenty of water or milk.
Regular