Dishbrite Liquid Detergent 20L - Qualchem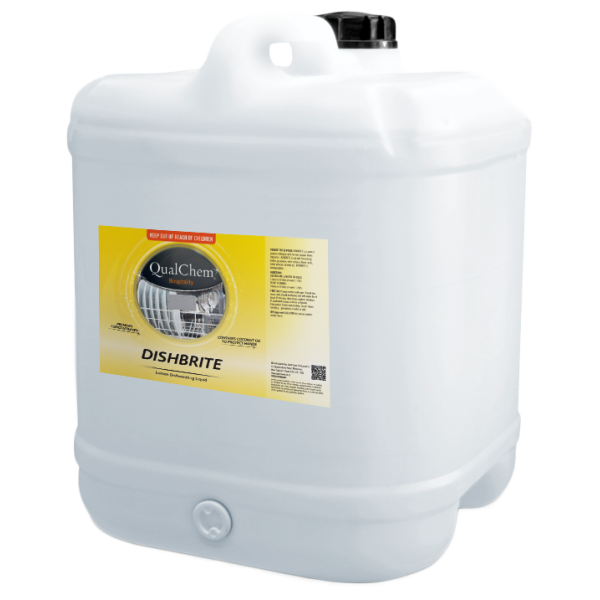 DISHBRITE 20L is clear viscous liquid detergent with a pleasant lemon fragrance for the removal of dirt and grime from floors and all washable surfaces.

PRODUCT FEATURES

Safe to use on all types of floors coated with polymer floor dressings.
Kind to the hands due to neutral pH.
Highly stable and readily soluble in hot or cold water.
Contains a wetting agent which prevents streaking on vehicle bodywork, leaving a clean, shiny surface.
NZFSA Approved. C32
APPLICATIONS

DISHBRITE is effective for a variety of cleaning tasks and can be safely used on work surfaces, floors, polymer sealed floors, enamel, ceramic ware, tiles, plastic,

chromium, steel, motor vehicles, car wash machines, manual dishwashing etc.

DILUTIONS

General Cleaning: 20mls in 10 litres water (1:500).

General Floor Cleaning: 50mls in 10 litres water (1:200).

Hand Dishwashing and Vehicle Bodywork: 15mls in 10 litres water (1:700).
Regular