Gloss Automatic Glass Machine Liquid 20L - Qualchem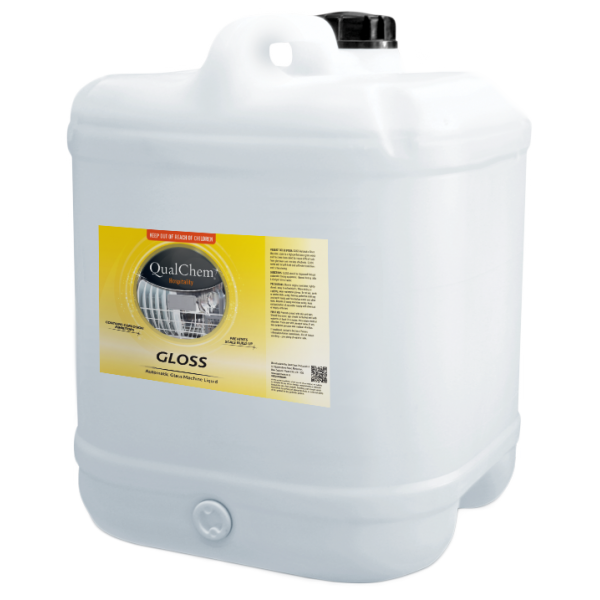 GLOSS Automatic Glass Machine Liquid is a high performance glass wash and has been formulated to remove difficult soils from glassware and crockery effectively. GLOSS works well in both hard and soft water conditions and is free rinsing.

DIRECTIONS:

GLOSS should be dispensed through automatic dosing equipment.
Normal dosing ratio 4-6ml per litre of water.
PRECAUTIONS:

Store in original container, tightly closed, away from foodstuffs.
When mixing or applying, wear waterproof gloves.
Do not eat, drink or smoke while using.
Remove protective clothing and wash hands and face before meals and after work.
Dispose of empty container safely.
Avoid contamination of any water supply with chemical or empty container.
FIRST AID:
Prevent contact with skin and eyes. Should this occur, eyes should be flushed well with water for at least 15 minutes, then obtain medical attention. Flush skin with plenty of water. If any skin irritation persists seek medical attention.
If swallowed contact a Doctor or Poisons Information Centre immediately. Do not induce vomiting - give plenty of water or milk.
Regular