Spray & Wipe Enviro - Green Rhino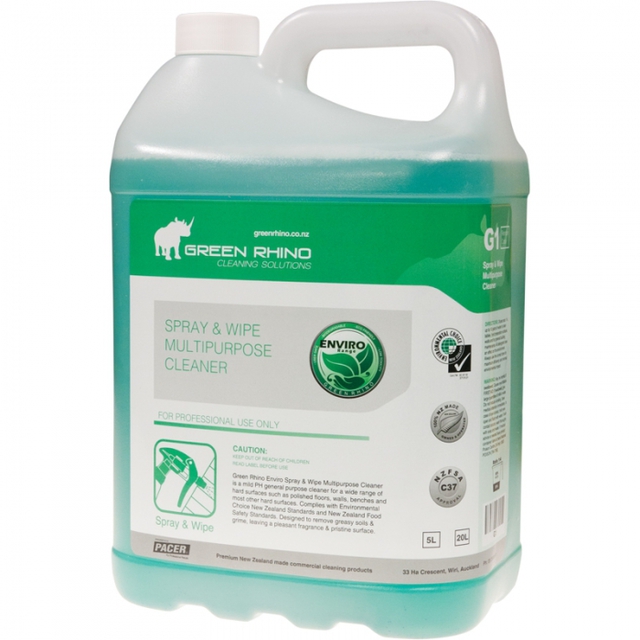 Spray & Wipe Multipurpose Cleaner

FOR PROFESSIONAL USE ONLY

Enviro Spray & Wipe Multipurpose Cleaner is a mild PH general purpose cleaner for a wide range of hard surfaces such as polished floors, walls, benches and most other hard surfaces. Complies with Environmental Choice New Zealand Standards and New Zealand Food Safety Standards. Designed to remove greasy soils & grime, leaving a pleasant fragrance & pristine surface.

Environmental Choice New Zealand Certified
NZFSA C32 Approval

DIRECTIONS: Diluted ratio 1:4 , up to 10 parts of water to clean tables, food preparation surfaces, walls and for general building maintenance. All detergents have an effect on the environment. Always use the correct dose for maximum efficiency and minimal environmental impact.
Eco-Friendly