Degreaser Cleaner Enviro - Green Rhino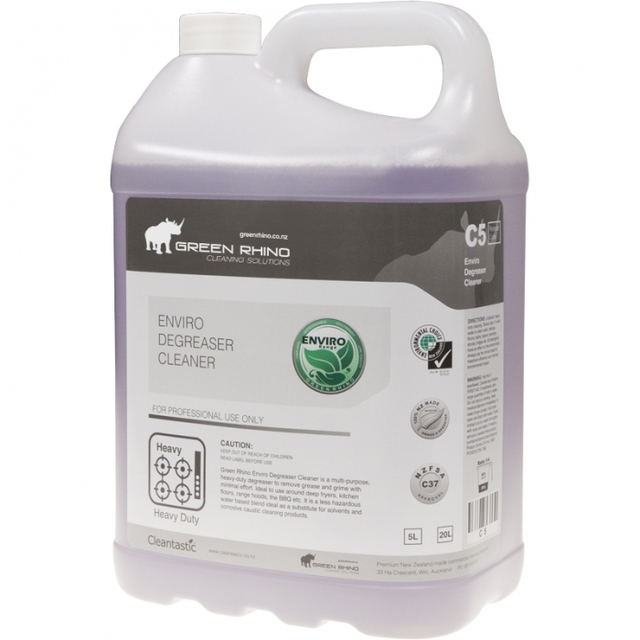 ENVIRO DEGREASER CLEANER 5LT
Enviro Degreaser Cleaner

FOR PROFESSIONAL USE ONLY

Enviro Degreaser Cleaner is a multi-purpose, heavy-duty degreaser to remove grease and grime with minimal effort. Ideal to use around deep fryers, kitchen floors, range hoods, the BBQ etc. It is a less hazardous water based blend ideal as a substitute for solvents and corrosive caustic cleaning products.

Environmental Choice New Zealand Certified
NZFSA C37 Approval

DIRECTIONS: Undiluted: heavy duty cleaning. Diluted ratio 1:4 with water to clean walls, ceilings, floors, baths, basins, benches, stoves, fridges etc. All detergents have an effect on the environment. Always use the correct dose for maximum efficiency and minimal environmental impact.
Eco-Friendly