D-Limonene based hand cleaner - CITRIKLEEN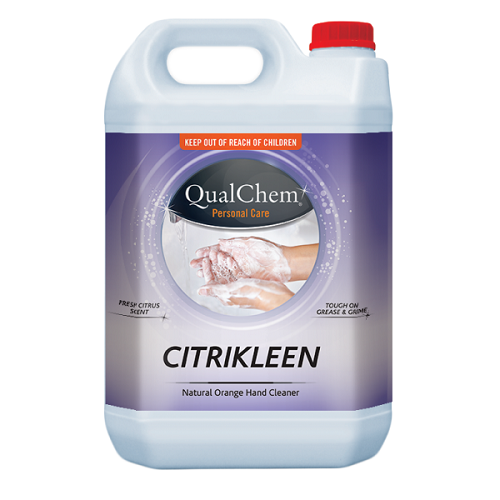 CITRIKLEEN 5L is a white viscous D-Limonene based hand cleaner.

PRODUCT FEATURES:
Contains no petrochem solvents
Gentle and non-irritating to the skin
Contains skin conditioners
Tough on grease and grime
Comes complete with a hand-dispensing pump
Leaves no dirt-collecting residue
Pleasant fragrance

APPLICATIONS:
CITRIKLEEN quickly dissolves ground in dirt, grease, oil, paint, printers ink, tar, floor wax, glue, lipstick, etc

DILUTIONS:
Apply CITRIKLEEN to hands and rub together until soil is dissolved. Simply add a little water and rinse.