Antibacterial Food Safety Wipes Tub 200 - Ardrich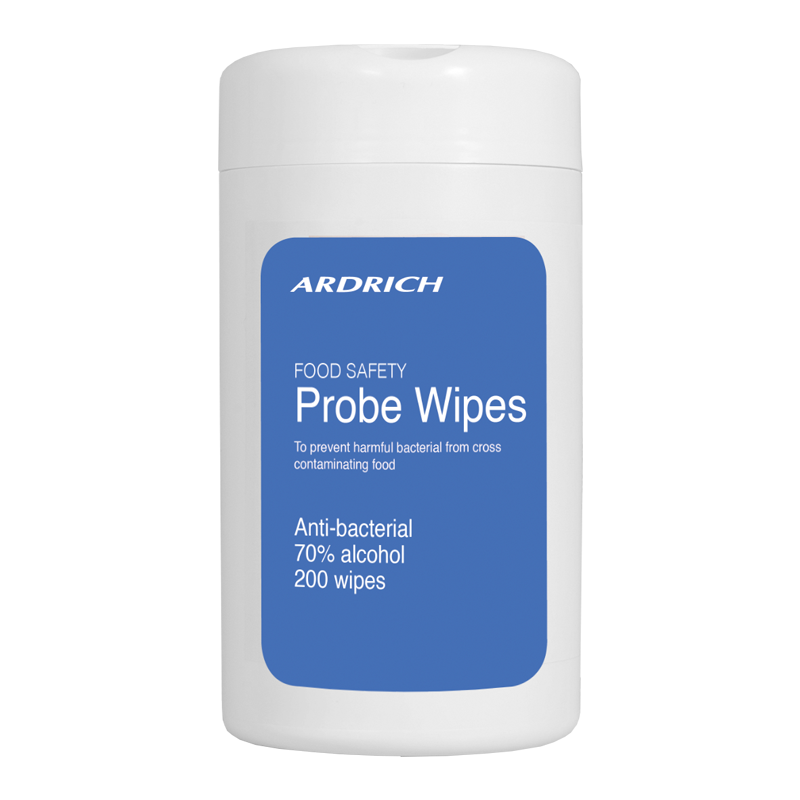 Alcohol probe wipes are designed for the food service Industry. Ideal for cleaning and sanitizing thermometers or surfaces to helps prevent cross-contamination.

Can be easily stored for use in any food retail outlets or processing plants where temperature probes are used regularly.

200 Wipes per Tub

' Premium, nonwoven material saturated with alcohol
' Cleans and sanitizes
' Cost-effective
' Flushable

For HACCP and food safety requirements. 70% Isopropyl Alcohol.