Air Freshener Can Lavender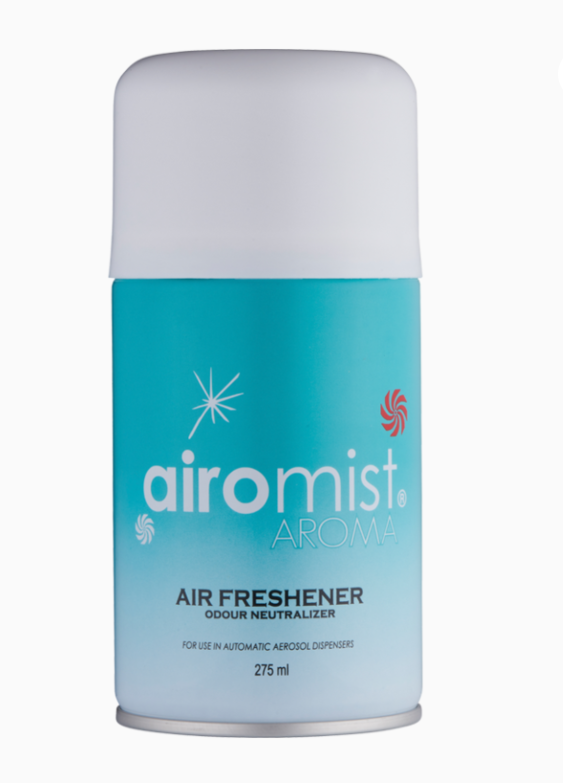 Refill cans for the AR A15602 automatic wall dispensers.

Airomist® Aroma fragrances get rid of unpleasant smells and odours. Airomist's in-built odour neutraliser works away to elininate malodors and provides rooms with clean fresh scents.

Airomist Aroma is perfect for bathrooms, toilets, kitchens, garbage areas, cupboards, damp rooms, basements, gyms, pet areas, washrooms, locker rooms, hospitals.

Each can dispenses 6000 shots.
Recyclable